You know, mostly the world seems to be going to hell in a handbasket. Afghanistan, I would have said, has been fasttracked.
And then today I saw this.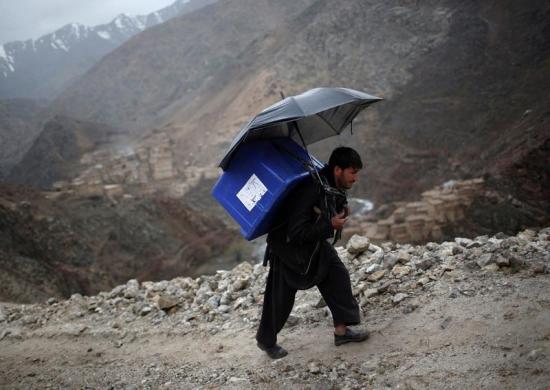 Sure, Afghanistan is corrupt and war-torn and sexist and poor. They know that. They know that no election is going to make a big difference all at once. And yet they carry ballot boxes up mountains to small villages because they can see a better world even if they don't live there.
They may make it.
Which means there may be hope even for the rest of us.
---