Well, just in the last few days we have this: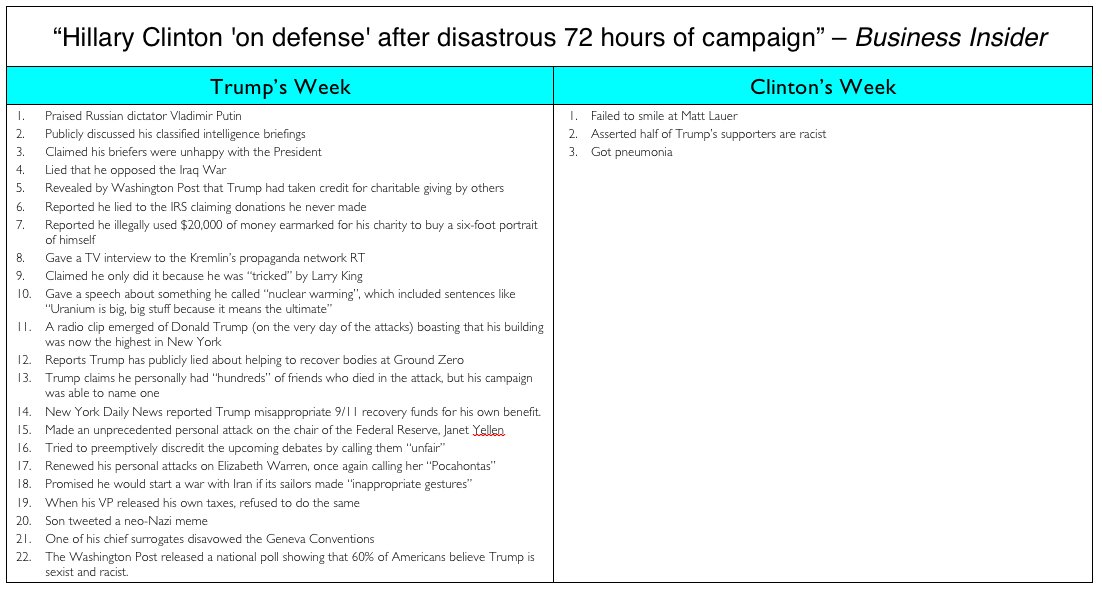 So how do you treat something like that "equally"?
The media don't even try. It's all Clinton, all the time.
Somebody on twitter said it's like leading with a weather report during a national emergency.
Not really. There is some actual information in a weather report.
It's more like leading with a story about eating chocolates after 8 PM while a con man loots the world.

Print This Post