I am not big on chores. You could say I'm microscopic on them. So when I see something like this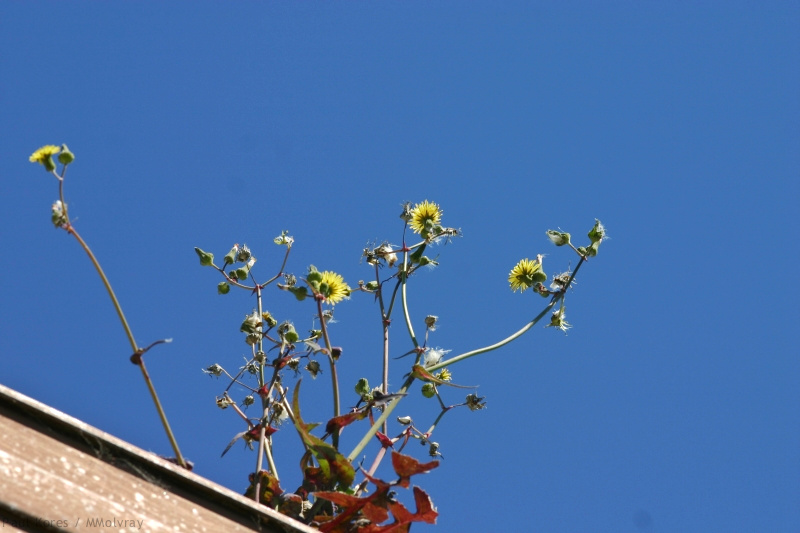 my attitude is pretty much to find something else to look at. I mean, actually cleaning out the gutters just because there's whole plants growing in them …. I wouldn't want to do anything overhasty. But life goes on, even in Southern California where it never rains, and sooner or later something happens.
So one day when I'm sitting in the garden, looking at other things besides the gutter, I hear a whirring noise above my head.
It's nesting season for the hummingbirds, and suddenly as far as I'm concerned sow's thistles can grow wherever they want.
Which brings me to the moral of this story. Don't do your chores. Avoiding them works much better.
I'm off to Anza Borrego for the weekend to gawp at wildflowers.
Technorati Tags: hummingbirds, nesting
---
Leave a Comment