The good part is the Irish referendum to repeal their forced pregnancy 8th amendment. Marvelous photos of people converging to vote (they don't have absentee ballots, I guess??). #HomeToVote. The hashtag is worth reading on the twitter machine, but have a box of tissues handy. The wonderful women and men of Ireland buried, just plain obliterated, the bigots who think women are a cheaper version of artificial wombs, who refuse to see that women are human beings.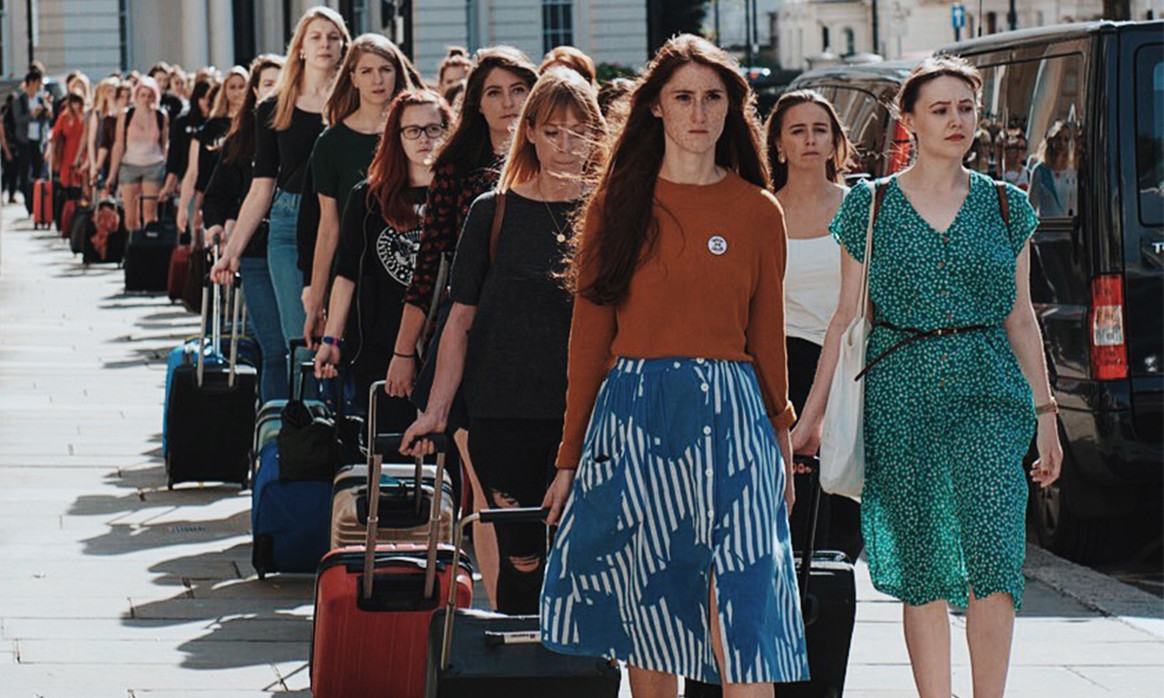 Going home to vote
(Alastair Moore)
+ – + – +
The appalling, horrible, devastating, dire, harrowing, terrifying part is the US government forcibly separating mothers and fathers and children. Some of the children are just a year old. One. year. old. And some have been handed over to somebody, anybody. Some unaccompanied minors given to human traffickers.
Earlier on my blog I had a post about the USA's continued slide into depravity.
But bad as a hate crime is against a symbol of religion, a hate crime against living, breathing children is even worse.
The sad thing is I think all of us screaming about the atrociousness of it are missing the point.
It's not like they (the Bully in Chief, his administration, ICE, etc.) didn't realize the suffering they would cause. It's not like us pointing it out is going to lead to a big "D'OH!" moment and they'll quit it.
The suffering is the point. That's the worst of it. This is fully intentional.
The point is to stop immigration. And I can see where it could slow it way down. If the choice is murder by a local drug gang or losing your children to traffickers, I could see deciding to take a chance on avoiding the murderers. And then the monsters running the US will crow about how well their crimes of state worked.
I just … this has to stop … I wish I knew how. Yes, November. But November is not now. It has to stop now. It has to. It won't.
Crossposted to Widdershins