Actually, just one thought. There's so much talk about how Ukraine has its own language and culture and history and therefore "deserves" to be independent.
To me, this is bollocks.
I speak English and live in an English-speaking country but we're not part of Britain.
The culture where I am is next to indistinguishable from our nearest neighbor. We were even, for a while, going to be one country with that neighbor. But we're not, and nobody here or there feels an overwhelming urge to charge in and reunite the two by force.
The point is: you don't need a distinct language or culture to be a separate nation. You just need a group with a desire for self-determination. Ideally, it's a big enough group to be an economically viable entity, but that's a practical side issue. The main point, the principle of the thing, is that a group of people who want to be independent have the same right, and to the same extent, as any other to self-determination.
Ukraine needs no other justification. It's not something you "deserve." It's something you are.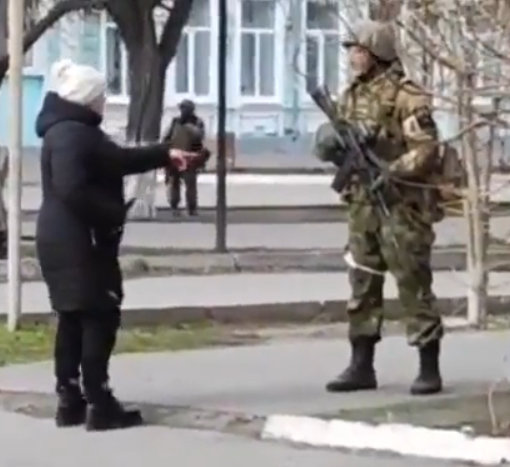 ---
One Response to 'Thoughts from an ethnic Russian on Ukraine'. Post a comment
Leave a Comment